As a student in Kenya, having access to reliable and efficient printing and scanning services is essential to your academic success. Whether you need to print out assignments, collaborate on a group project, or scan important records, a dependable printing and scanning service can make a huge impact on your academic performance. That's why we introduce you to CTP-Kenya, your local solution for all your printing and scanning needs.
CTP-Kenya is a local business that has been providing top-notch printing and scanning services to students in Kenya for many years. Their services are available 10 hours a day, making them accessible to students regardless of their schedules.
One of the key benefits of using CTP-Kenya's printing and scanning services is the ability to create high-quality, professional-looking documents and presentations. This is particularly important for students working on projects, presentations, or papers that will be evaluated by their professors and classmates. With CTP-Kenya's advanced printing and scanning technology, students can be confident that their work will look polished and professional, helping them earn higher grades and stand out from their peers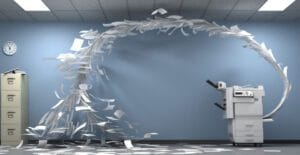 Finally, CTP-Kenya also helps students stay organized and keep track of critical documents. Students may quickly and easily access critical documents, such as class schedules, course materials, and notes, anytime they need them by scanning and storing them. This can help them remain on top of their academic obligations and save them time and frustration.
In conclusion, printing and scanning services are essential for students' academic performance in Kenya. For all of your printing and scanning requirements, CTP-Kenya is your nearby option, providing convenience, dependability, and quality. Choose CTP-Kenya for your printing and scanning requirements if you are a student in Kenya and discover the difference it can make in your academic career.
Note:
By following these tips, you can save money on your office's photocopying and printing needs without sacrificing quality. With a little bit of research and some careful planning, you can find affordable photocopying services that will help you keep your office expenses under control.