CTP supplies and deals in A4/A3, Black & White, Colour photocopiers from all top brands i.e RICOH, KYOCERA, KONICA MINOLTA, CANON, SHARP etc. With the best prices, regular offers and sales in Nairobi, Kenya. Free consultation available 
Rongda VR -7315S COPY PRINTER
With Rongda VR -7315S COPY PRINTER, the more printouts you make with one master, the lower cost of those printouts. The print speed can be reached up to 120 pages per minute. It is widely used in school, office, government and print shop, where usually print large volume pages
Scan Area: Max A3
Printing Area: Max A3
Paper Feeding: 1000 Pages
Paper Receiving: 1500 Pages
Printing Speed: 130 Pages/min
Printing Redulaton:  300 x 600dpi
Printing Mode: Fully Automatic Stencil Printing
Mode: Programmed Printing Confidentiality Mode, Pencil Mode, Newspaper Mode, Screen Mode, Code Mode.
RONGDA VR-7315S Digital A3 Scan, A3 Print Duplicator Machines can be used for fast single-color digital duplicators offer advanced image duplicating technology. It has a wide range of paper weights from 35-210gsm and 950 sheets feeding tray volume. What\'s more, the VR-7315S is compatible with a wide range of applications due to its 300 x 600 dpi resolution, Five Steps Variable ( 55/70/85/105/130 ppm), PC connection, security function, two in one and so on. They have Low cost,  easy operation, excellent paper handling ability and will easily produce high-quality output:
Tom Mboya street, Njengi House, 4th Floor North Wing Opposite Quickmart Tom mboya Branch CBD. Nairobi, KENYA.
Next Product: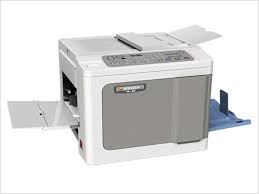 Rongda VR -231 COPY PRINTER
Previous Product: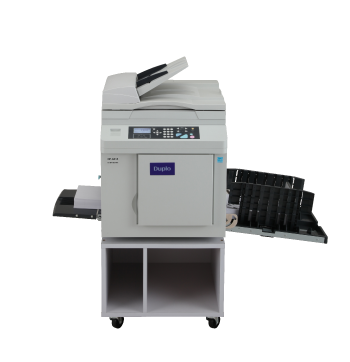 DUPLO J-450 COPY PRINTER
Looking for Photocopiers suppliers in Kenya?
CTP provides affordable photocopiers for sale including A3/A4/A5 Black & white, Colour Multifunctional Photocopiers.  Leading photocopier brands including KYOCERA, RICOH, Canon, Sharp etc. Our Photocopiers come with a one year warranty and 3 year guarantee. Shipping across Kenya and beyond.
Our selection ranges from small office photocopiers, business photocopiers and high capacity bulk photocopiers
For Inquiries Call, Email or visit us. 
Top 5+ Photocopier Best Sellers
Comprehensive Technical Providers
Leading suppliers & dealers in photocopiers/printers (New & Refurbished), spares, repair, accessories and office equipment. Photocopying, printing, scanning, book binding and lamination services also offered at the best prices, sales, offers & deals.
CTP provides guaranteed expertise with leading brands such as Kyocera, Sharp, Ricoh, Canon, Konica Minolta, Risograph, Triumph Adler, HP, Epson, Duplo etc.