CTP supplies and deals in Photocopier-Printer Toner cartridges, Toner refills from all major brands. With the best prices, regular offers and sales in Nairobi, Kenya. Free consultation available
KYOCERA Toner-Kit 475 Black Toner
Brand: Kyocera
Product type: Genuine toner cartridge
Color: Black
Output: 15,000 pages
Section: Toner supply

Best price guarantee.
For Use In:
KYOCERA FS-6025MFP

KYOCERA FS-6030MFP

KYOCERA FS-6525MFP

KYOCERA FS-6530MFP
Sub-Category:
Toner Cartridge
Tom Mboya street, Njengi House, 4th Floor North Wing Opposite Quickmart Tom mboya Branch CBD. Nairobi, KENYA.
Next Product:

TK-4175 TONER
Previous Product: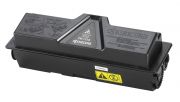 TK-1130 TONER
Looking for photocopier toners refills & toner cartridges for sale in Kenya?
CTP provides affordable photocopier toners & consumables for sale including toner cartridges, toner refills, masters etc. High quality toner & toner cartridges for use in leading photocopier brands including: KYOCERA, RICOH, Canon, Sharp etc. Our toners come in black, cyan, magenta & yellow. Shipping across Kenya and beyond.
Explore our selection ranging from toner cartridges, refills & masters.
For Inquiries Call, Email or visit use.
Comprehensive Technical Providers
Leading suppliers & dealers in photocopiers, printers (New & Refurbished), spare parts, repair, accessories and office equipment. Photocopying, printing, scanning, book binding and lamination services also offered at the best prices, sales, deals & offers in Nairobi, Kenya.
CTP provides guaranteed expertise with leading brands such as Kyocera, Sharp, Ricoh, Canon, Konica Minolta, Risograph, Triumph Adler, HP, Epson, Duplo etc.